Go therefore,
and make disciples of all nations …
Matthew 28:18
OUR VISION
Shaping the ministry culture of churches around disciple-making
What does this look like?
---
Growing churches where making disciples in obedience to the Great Commission of Jesus is the normal agenda and priority.
Growing disciples who reach out to those around them to make new disciples, and who encourage one another to maturity in Christ.
If you'd like help with these things, get in touch with us here at Vinegrowers.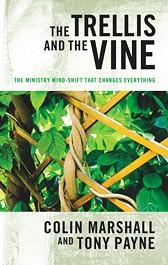 OUR STORY
In 2009, Matthias Media published a book called The Trellis and the Vine. It was a book about what ministry is, and why so many churches have become stuck in a ministry rut. It was intensely popular and garnered international praise.
"This is the best book I've read on the nature of church ministry."Mark Dever
The Vine Project
The Vine Project brings together the theological vision of The Trellis and the Vine, the answers to the questions that pastors have asked, and over forty years of ministry experience.
The Vine Project is more than just a book to be read. It's a roadmap and a comprehensive set of resources for this sort of church-wide culture change.
The Trellis and the Vine proposed a "ministry mind-shift that changes everything". The Vine Project shows how that mind-shift can and must shape every aspect of what you are doing as a congregation of Christ's people to make disciples of all nations.
Learn more about The Vine Project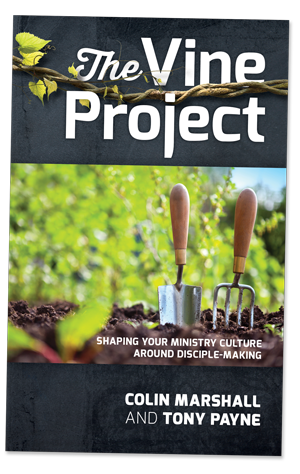 Community
We connect a community of like-minded people passionately committed to disciple-making culture change.
Coaching
We offer coaching to support pastors and ministry leaders who are engaged in disciple-making in their organisation. Find out more.
Books & Resources
We write books and supply various resources to challenge and equip people involved in disciple-making.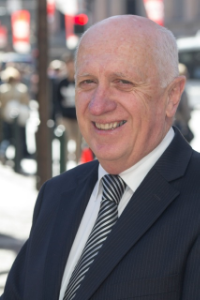 Colin MarshallConsultant
Colin (or Col) is married to Jacquie and they enjoy God's blessing of three adult children and four grandchildren.
Together with Jacquie, he has spent the past 40 years training men and women in the ministry of the gospel, both in university and local church contexts. He is a graduate of Moore Theological College and the author of The Trellis and the Vine (with Tony Payne), Growth Groups, and Passing the Baton. He was the Director of the Ministry Training Strategy (MTS) for 15 years to 2006 and took up the role of International Director until 2009. Alongside his work for MTS, he was Chaplain to the NSW Cricket Team for 8 years.
Col founded the Vinegrowers ministry in 2010 to help pastors and church leaders implement the principles of The Trellis and the Vine and build churches where disciple-making affects everything. He works alongside the ministry team at St George North Anglican Church in Sydney, training men to be effective leaders of disciple-making ministries.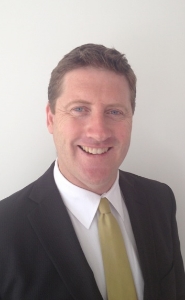 Craig GlassockDirector
Craig is the Director of Vinegrowers. Craig has extensive experience developing people, leading teams, and shaping culture. He is a graduate of Moore Theological College.
In Vinegrowers, Craig brings together his background as a player and coach in professional sport, a devotion to disciple-making and strong gifts in coaching, teaching and leadership.
He possesses a deep affinity for those who serve in pastoral ministry. Craig has coached dozens of pastors to help them build the type of disciple-making culture advocated in The Vine Project. He regularly delivers training seminars to church leaders, congregations and students, equipping them with practical tools and skills needed to grow as disciple-makers and lead the change in their context.
Get in Touch
---
You can contact the Vinegrowers team at Matthias Media using the email address below. One of the team will get back to you promptly.
---